Friday, June 13, 2008
We finally set up our trampoline (well last month any way!) I'm sooo behind, and I'm trying to catch up! This tramp was mine when I was growing up...it's older than I am, so it's pretty old school but the kids love it! D and his friends are constantly jumping on it! I snapped some pictures one Sunday afternoon...
Showing off their tricks...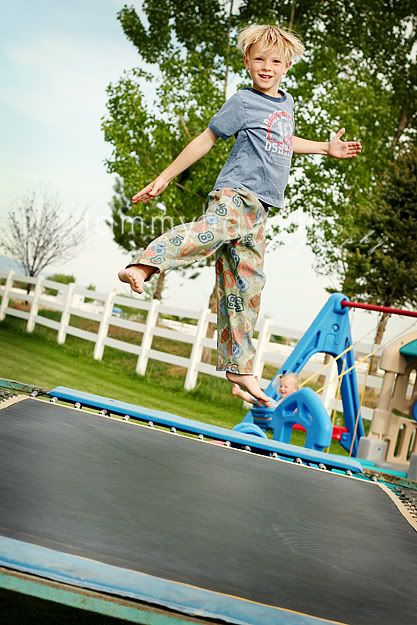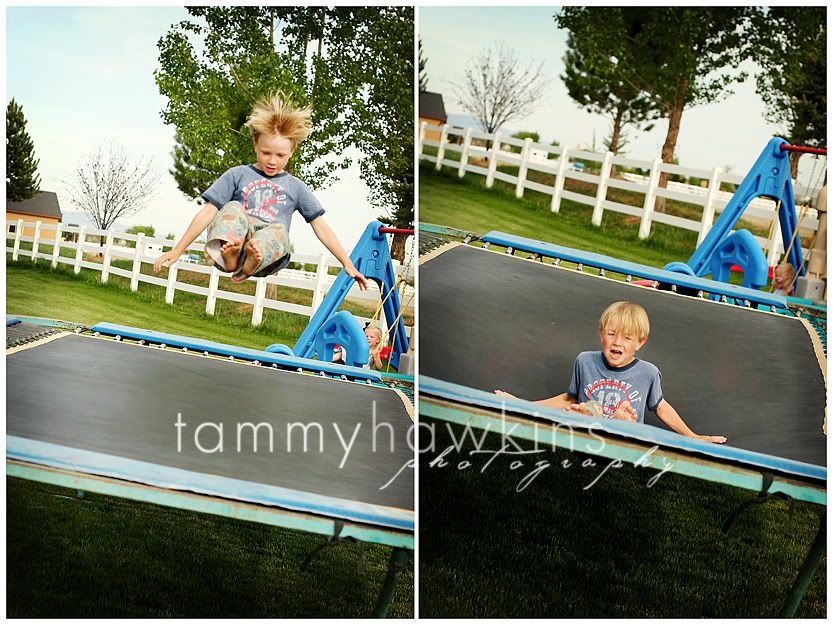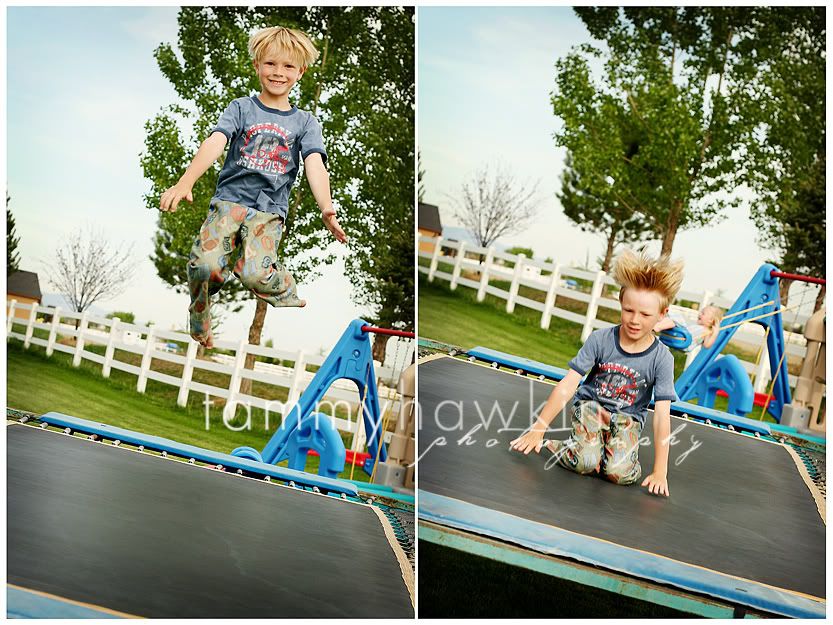 1 comments:
Yay, look at all these posts! Cute pics of your family, love them!
Post a Comment
Blog Archive