Sunday, September 14, 2008
D's birthday was August 4th. Which was a Monday so we spent the day waiting and waiting for daddy to get home from work so we could celebrate! He opened his presents and we spent the evening at Boondocks. He loved it and was so excited to be 6!! I did manage to get in a little birthday interview...
Mommy: What is your favorite color? Davis: RED
What is your favorite number? 6
What is your favorite animal? Dinosaur/Spinosaurus
What is you favorite food? Creamy Chicken
Where is your favorite place to eat out? McDonald's
If you could go anywhere in the world where would you go? The Dinosaur Museum
What is your favorite sport? Baseball
What is you favorite thing to do? Open presents
Who is your best friend? Ethan, you (that's right! I didn't help him on that one! Or any of the others. hehe), Dallas, Tannen, Sydney, and Trey.
What is your favorite movie? Transformers
What do you like most about yourself? That I got my hair shaved and that I have a baby brother.
What do you like to do with your family? Play games/Dino Battle
What do you like to do with your friends? Build a race track
What is your favorite treat? Starburst
What is your favorite toy? Dinosaur
Soooo excited to open his presents...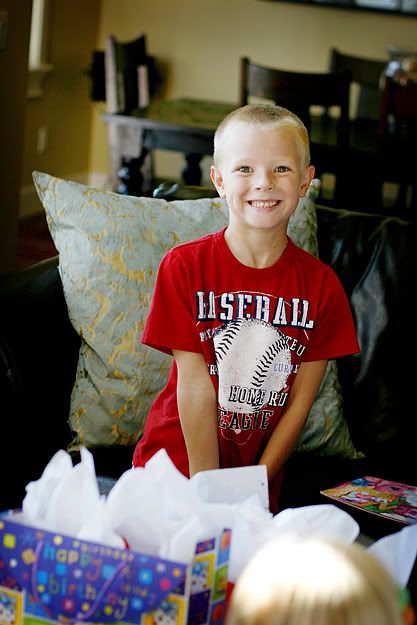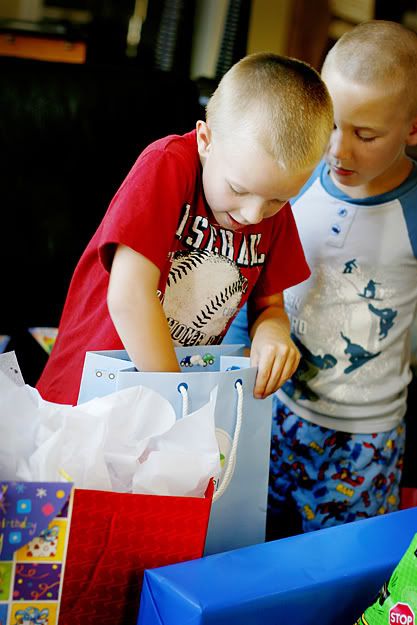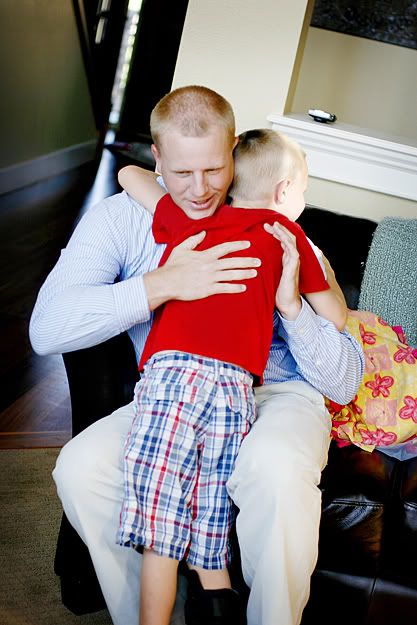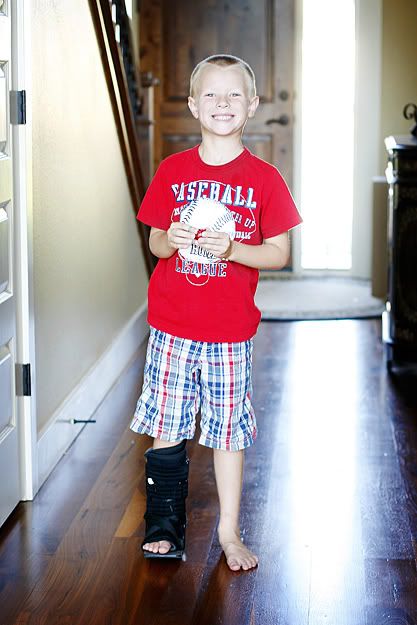 Yes, he did brake his foot! He was jumping off a play set with his friend and hurt it. After a few days of not being able to walk on it we took him in for an X-ray and sure enough it was broken. Although he just needed to wear a boot for 4 weeks instead of a cast, so that was good. However we did get lazy and we didn't quite make the 4 weeks of wear. But it's all healed! :)
A mini photo shoot...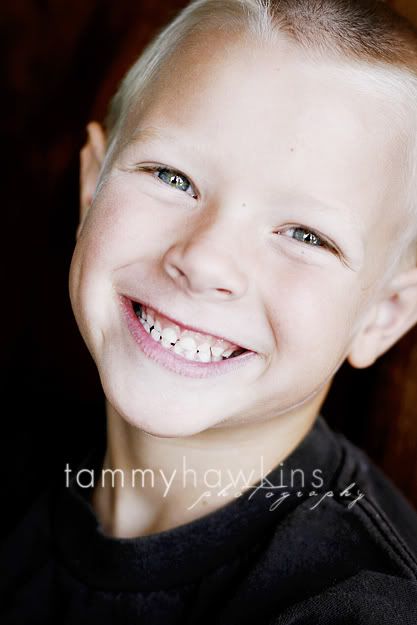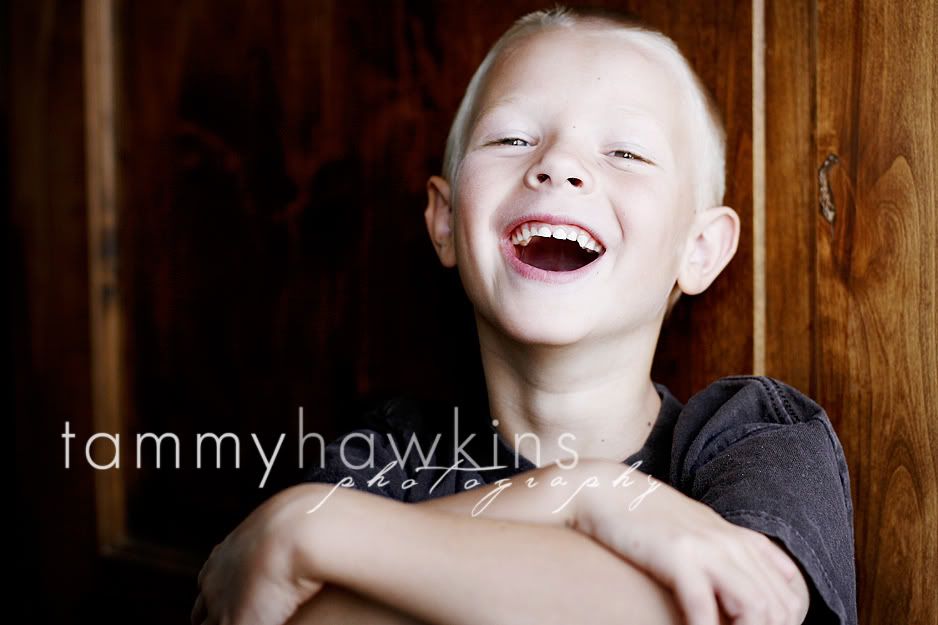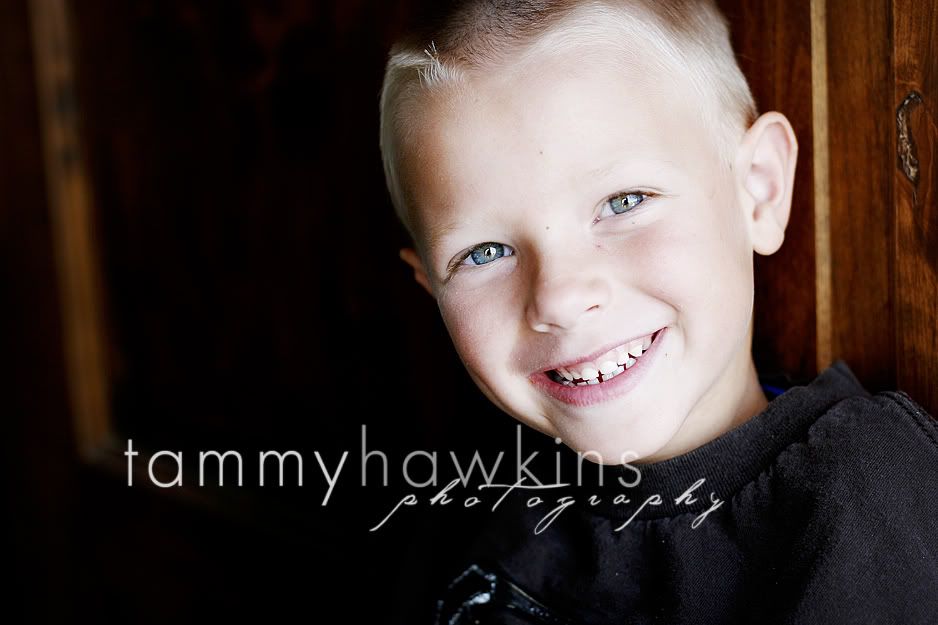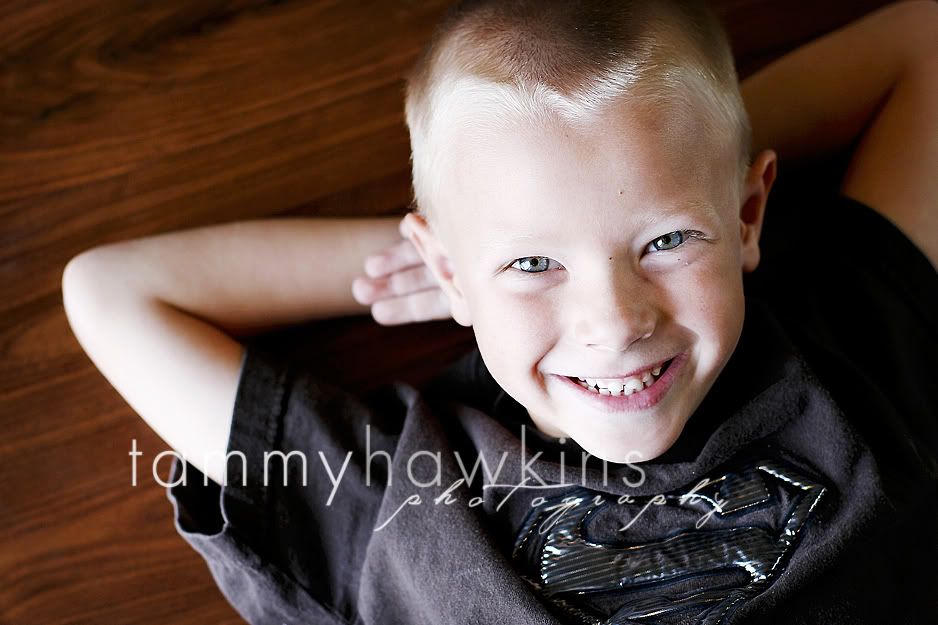 Party time!! We celebrated his birthday with his friends the following Saturday, so his cousins would be here. He wanted a Transformer birthday. Well, actually, he wanted another dinosaur party but I coaxed him out of it for a little diversity! :) And we decided to have a water party. We borrowed the neighbors jump water slide, put the sprinkler under the tramp, played a water balloon game, and handed out water guns for a water fight. It was so fun! Then instead of cake, we had an ice cream top-it-yourself bar. The kids loved it! Then of course opened presents. The kids had a blast and it was a super easy party! Everybody wins!! :)
2 comments:
That party sounds awesome...what a good mom you are.
Wow!! He looks like his Daddy!
Post a Comment
Blog Archive