Wednesday, September 17, 2008
Monday, Aug. 25th (Happy Birthday Ben!) the Glover's home started coming down. We came down to watch the action and to grab a few pictures. But before it got too far, a few people wanted to get in on the action. Someone (the builder, I think) first suggested to let the kids have some fun by throwing rocks at the window. But you think the kids were the ones wanting to do it? Nope. These two were so giddy, just like two little kids!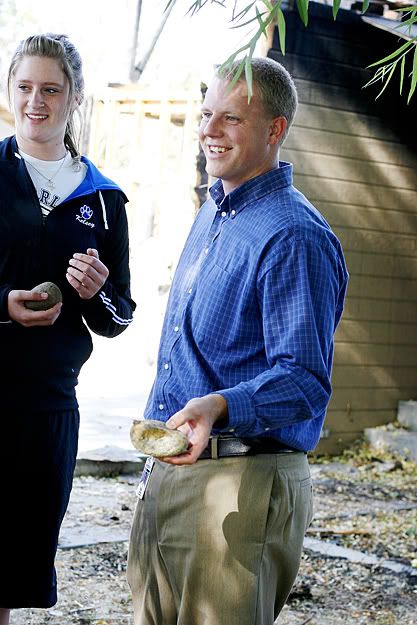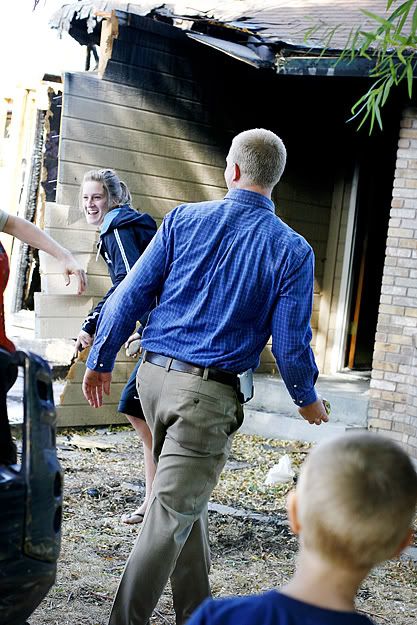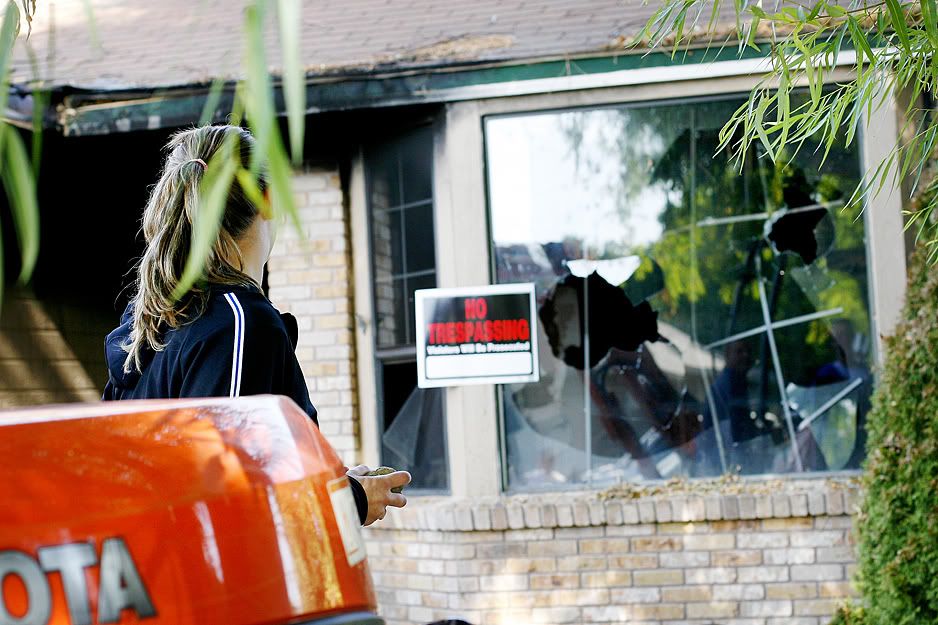 Then the kids were giving it a shot. "But only at Grandma's burt down house do we do this!" (Mom getting a little nervous to what we are teaching them!) They were having fun!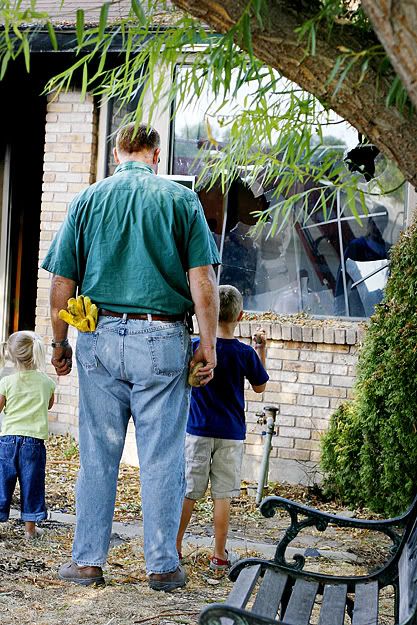 Although it was a little loud...hence D starting to cover up his ears...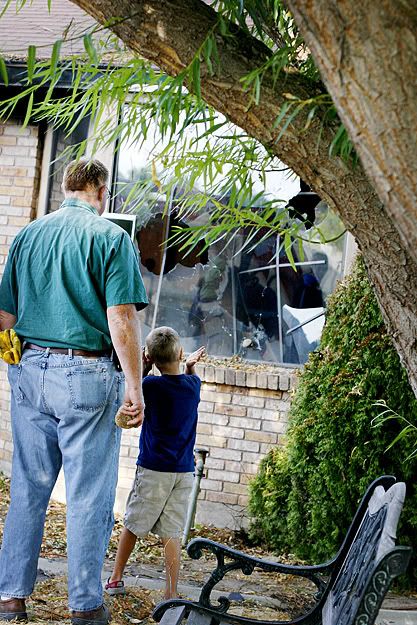 Then the real action began...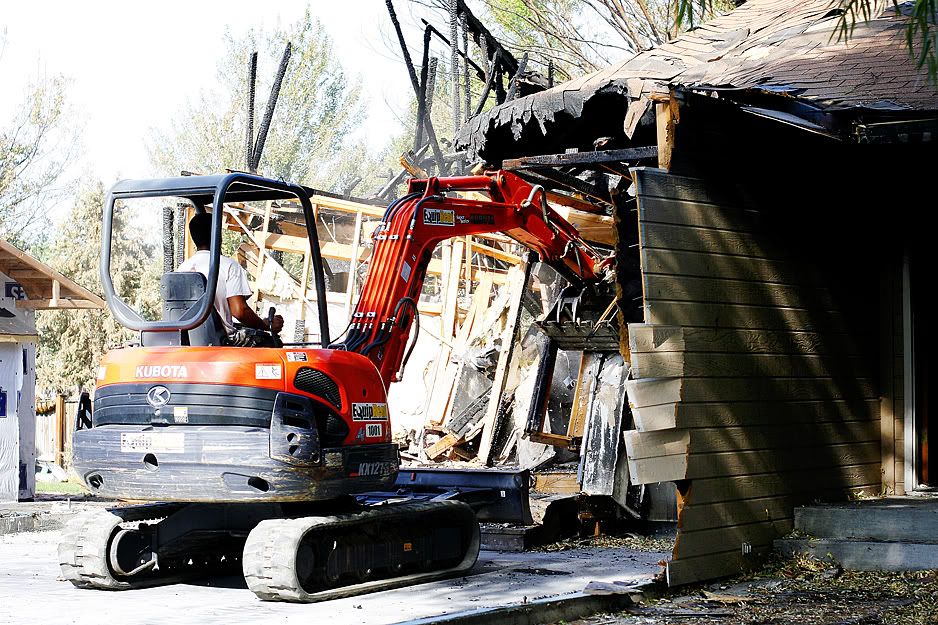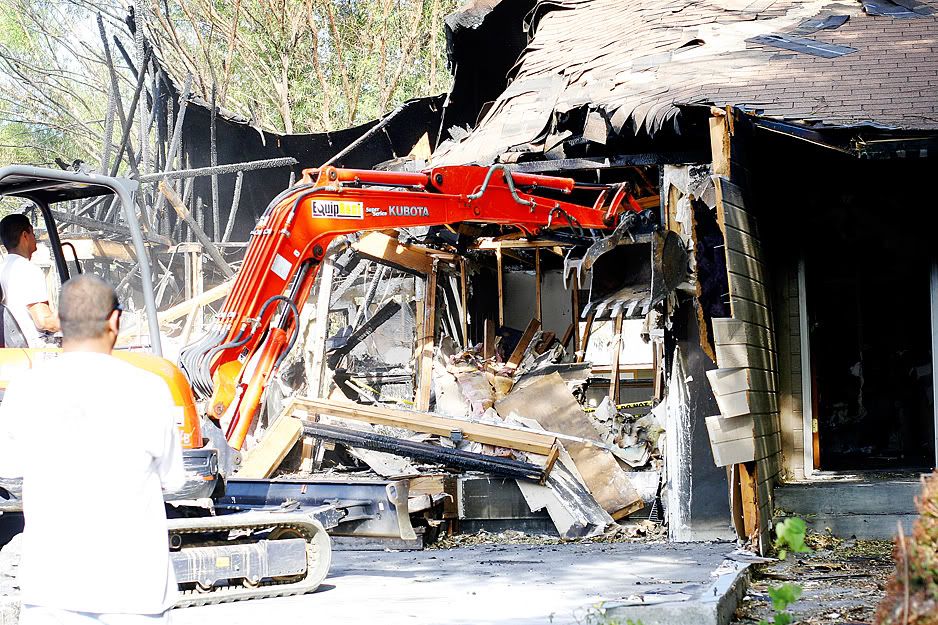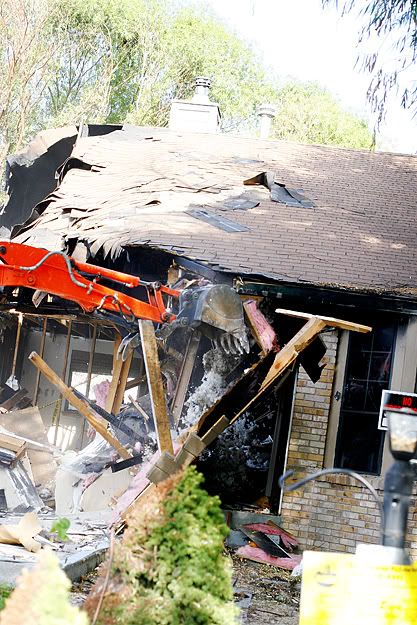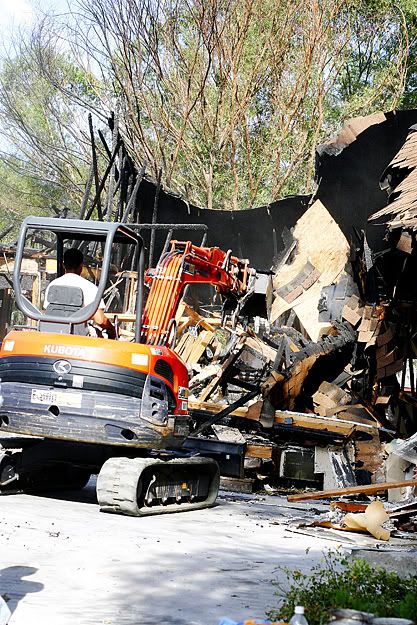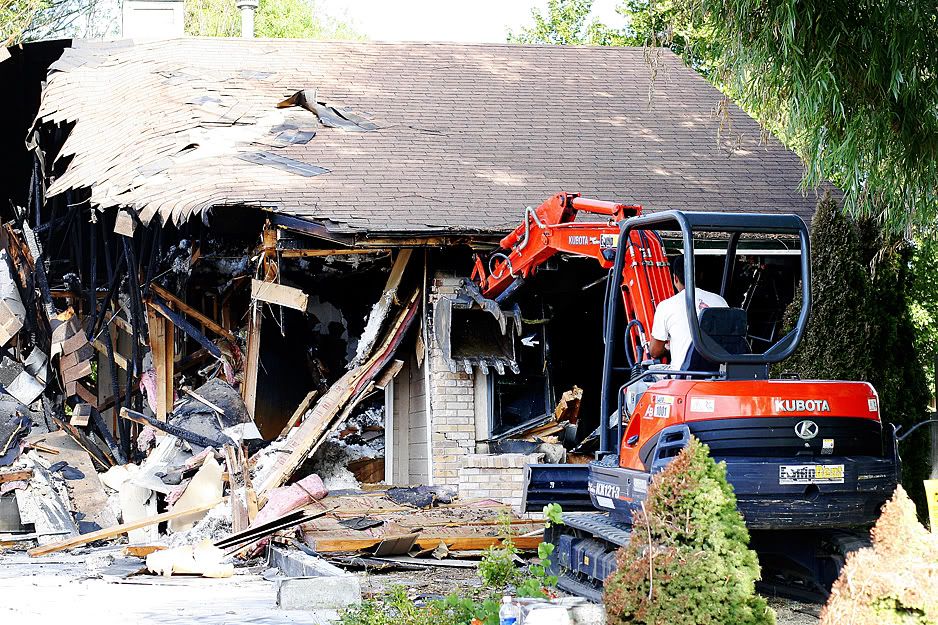 They would knock down a few areas then stop and clean up everything...throw all the lose debris into the dumpsters. Then start again.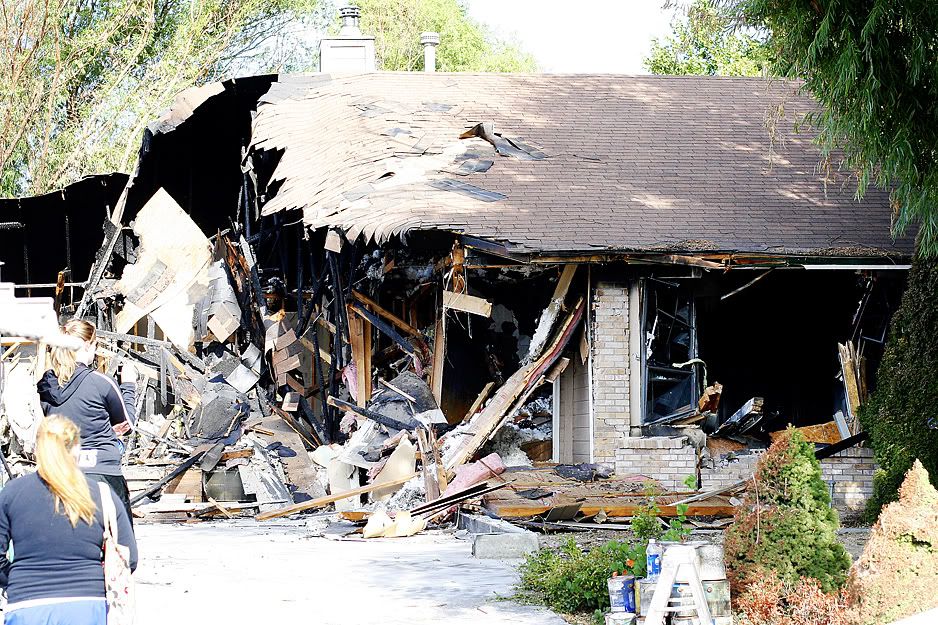 Blog Archive