Wednesday, September 17, 2008
First day of school was August 26th. He was sooooo excited, he could hardly stand it! Although he was really looking forward to riding the bus, I convinced him to let me take him to school just once, for my own sake! I was fine all morning. We got to the school and the parents were standing around while the kids lined up and one other mom(a friend from the ward) asked me how I was doing. I hadn't even thought about it yet, and surprised replied, "I'm doing great!". We watched him go inside and waved goodbye. Then I went in the school to figure out the bus schedule and came outside and the bigger kids were at recess. I walked out to find a little girl crying in the corner. I talked to her for a minute then walked away and saw some kids being sneaky and naughty. And then, it hit me. I totally started crying as we were walking to the car, thinking of my sweet little innocent boy. I didn't want him to grow up. I love you buddy!!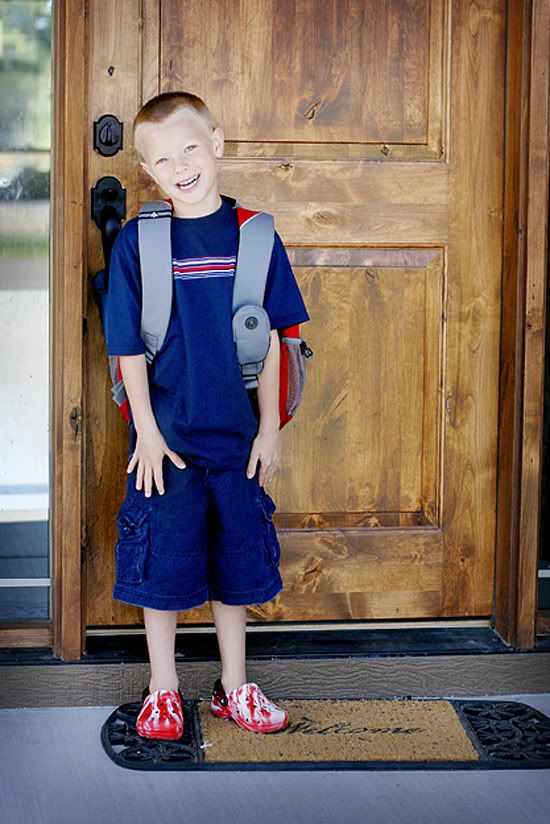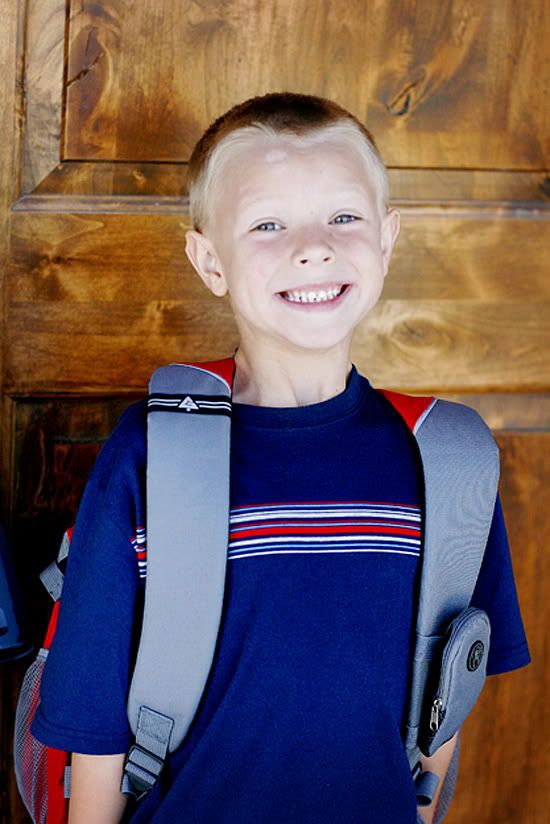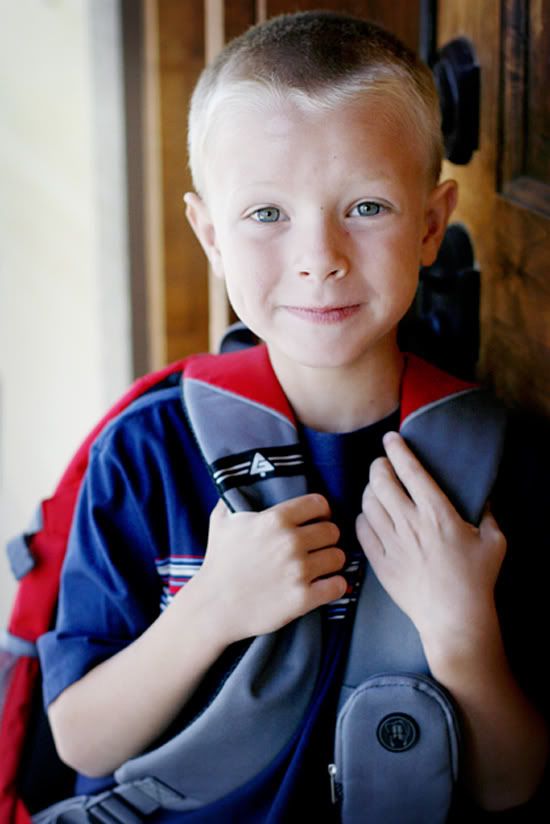 1 comments:
That's a cute little kindergartner! I wish we could protect them forever, I cringe at some of the things they pick up on and have to endure.
Post a Comment
Blog Archive